Ian Cuttler, a Grammy Award Winning art director, left a successful 9 year career at Sony Music NY to become a full time photographer. While at Sony, he collaborated with and learned from the world's top photographers, creating visual campaigns for artists such as Beyonce, Ricky Martin, Billy Joel, Mariah Carey, Julio Iglesias, Marc Anthony and Destiny's Child.
After dedicating himself to photography full time, Ian Cuttler has been shooting for clients such as Converse, P&G, Sony
BMG
, 7UP, Gillette, Axe, Christie's NY, Lincoln Center, 1961 Denim and Pfizer as well creating editorial material for
GQ
Germany,
GQ
Mexico, Stern, Max Magazine, Maxim and H Magazine, among others.
Awards include: Grammy Award for best art direction "Johnny Cash : The Legend" box set music package. Grammy nomination for best art direction "Louis Armstrong: The complete Hot Five and Hot Seven recordings." Winner of the Best Design Show" and numerous awards and recognitions from
HOW
, Print, The Color Awards,
AIGA
among others.
He has resided in NY since 1996.
CONTACT
For booking and general information
ian@cuttler.com
Behind the scenes photos and video click here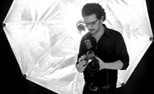 Follow on Facebook for latest news & updates.

Follow on Instagram for random posts :)

SAY NO TO FUR